NAISS is proud to offer a volunteer program in which newcomers are given various opportunities to volunteer in their new community. Volunteering engages newcomers to learn more about the community, gain work experience, enhance their English language skills, and develop other useful skills.

Many volunteer opportunities offer newcomers a head start in their professional lives as employers seek out employees who demonstrate the ability to adjust to new environments and are willing to learn new skills.
All active clients are encouraged to volunteer and will be contacted personally when opportunities arise.
Common local volunteering opportunities include:
The Roxy Theatre (Concession & Cleaning)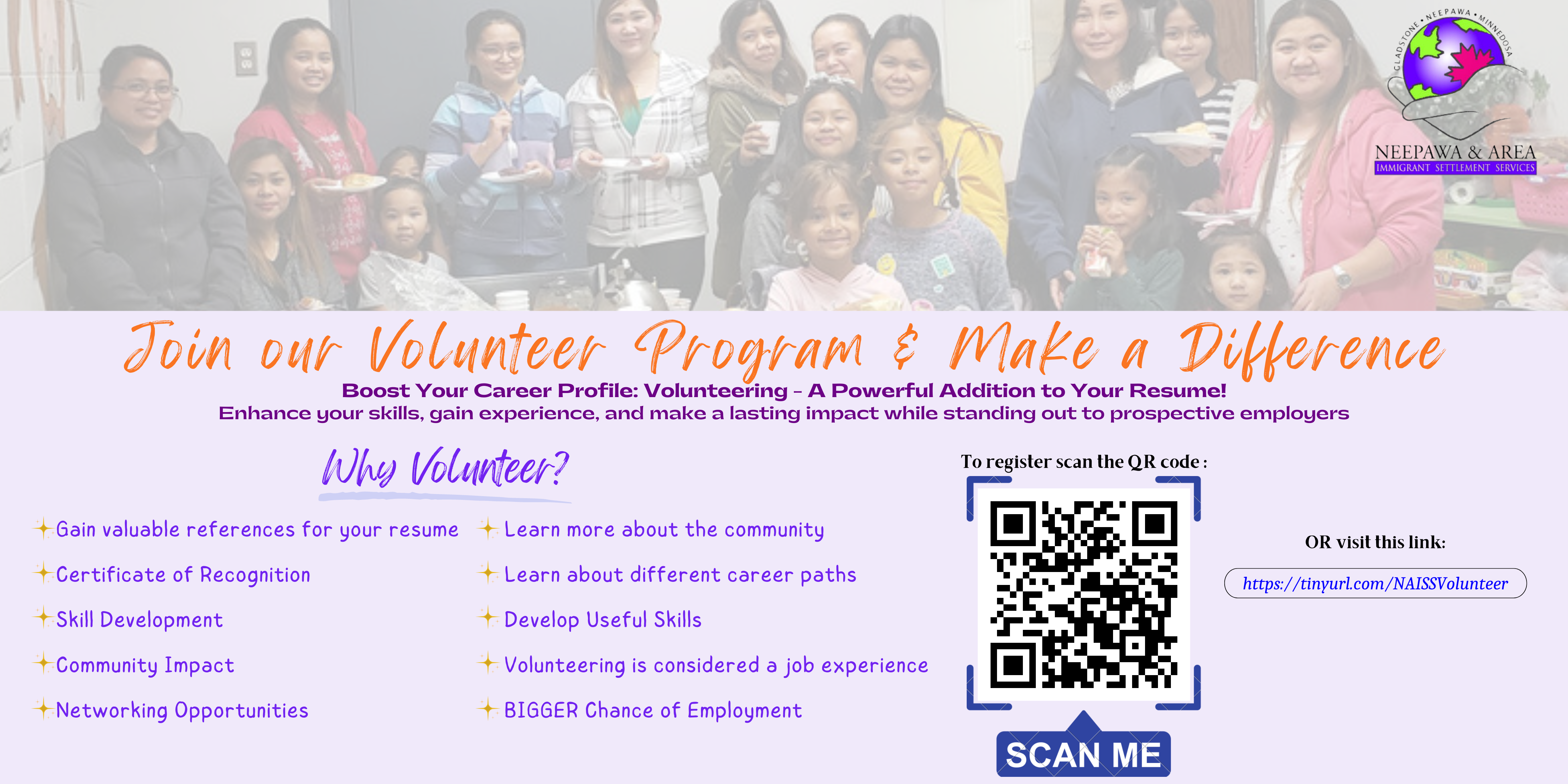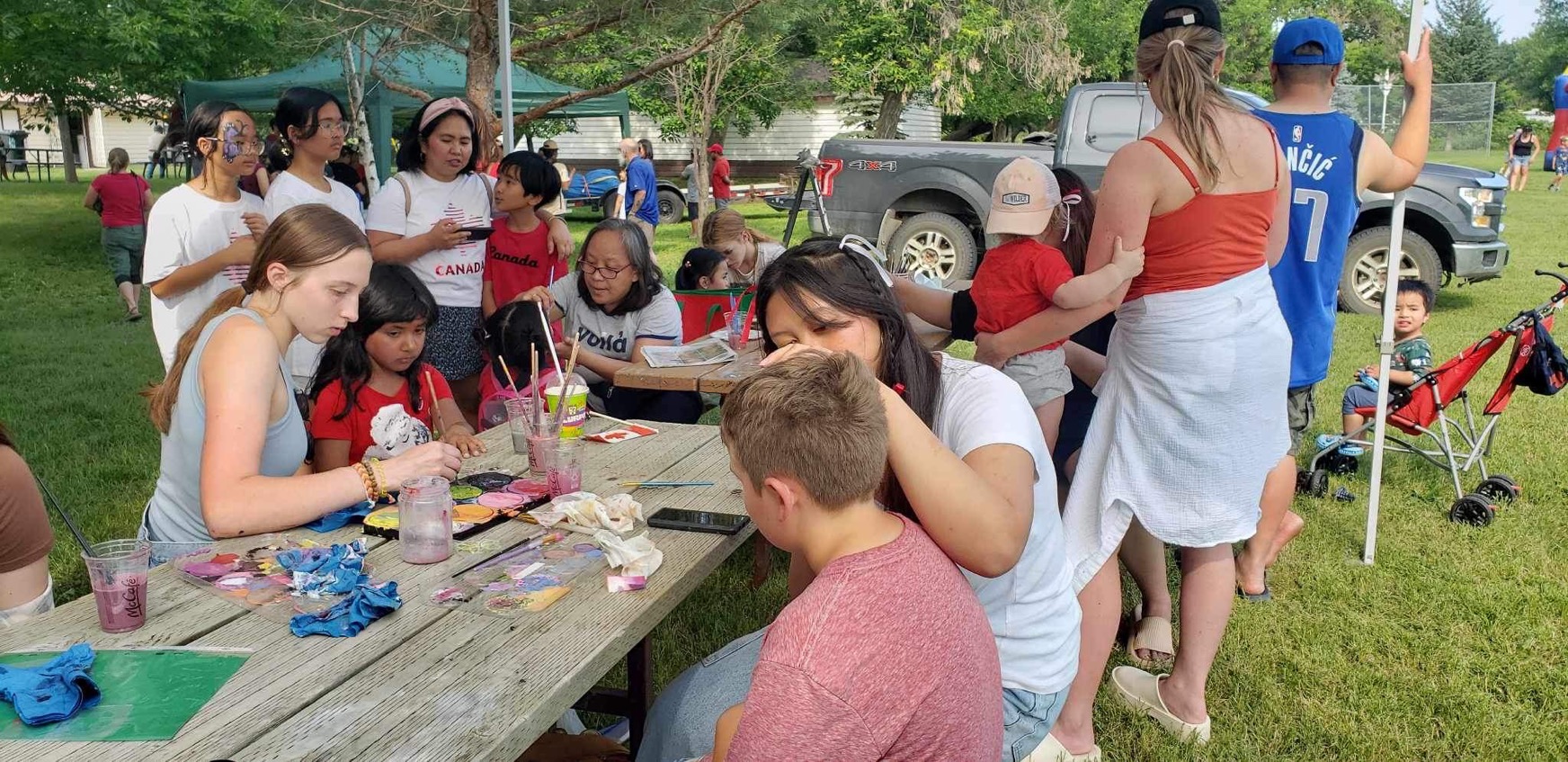 A Heartfelt Thank You to Our Amazing Volunteers!
We extend our deepest gratitude to the dedicated volunteers who made the Canada Day 2023 event at Riverbend Park a phenomenal success! Your hard work, enthusiasm, and unwavering support brought the event to life and created unforgettable memories for everyone involved.
If you enjoyed being part of this incredible experience and would like to stay informed about future volunteering opportunities like this, we invite you to join our Volunteering Program. By signing up, you'll be the first to know about upcoming events, initiatives, and ways to make a difference in our community.
To register, simply visit the following link or scan the QR code provided above.