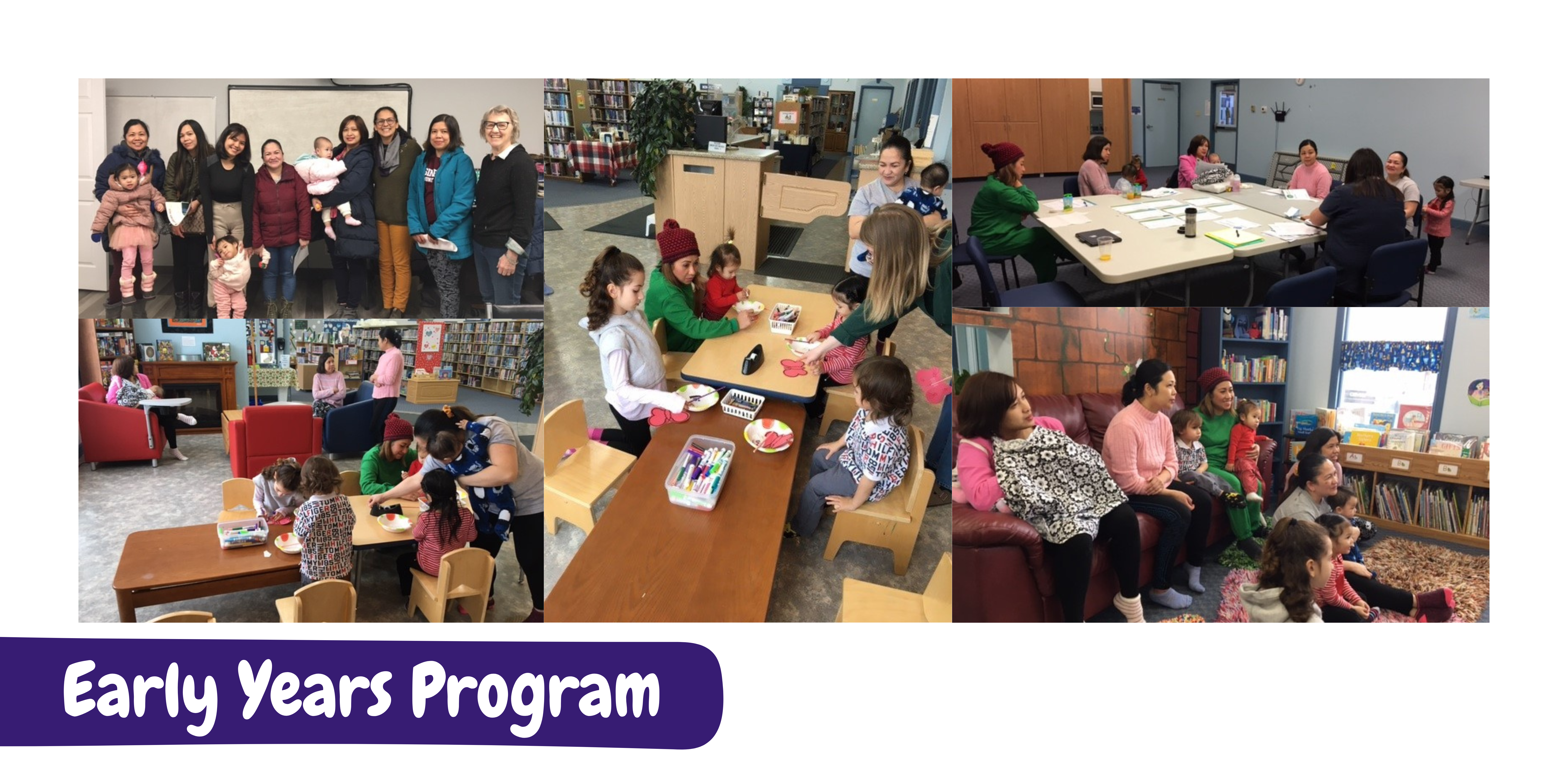 Program goals
To support new immigrant families to thrive and grow in their role as new parents within Canadian society and child rearing culture
To ensure that immigrant children have the same opportunities to succeed in nursery and school as non-immigrant children
To support the development of partnerships and culturally meaningful connections within the community
To support new immigrant families and the community at large in their process of adaptation and integration
Program components
Child focused:
Circle time with developmentally appropriate activities for children 18 months - 3 years.
Parent (Caregiver) focused:
Self-care exercise.
Round table discussion: check-in, concerns, identifying other urgent issues.
Topic of the week and discussion.
Guest Speaker: Resource/services in town.
Childminder introduces the activity that was done with children so parents could replicate at home.
Partners in Community
Public Library- Reading group for kids.
Public Health- Public Health Nurse and Healthy Baby.
Food bank- services and meal bags for participants after every session.
Program Topics:
Understanding the process being an immigrant and the implication it has on parenting.
Child development (social, physical, emotional, behavioral) and well-being.
Relationship between parent and child.
Brain development.
Language and communication development and strategies.
Mental health protective factors.
Play based parent-child relationship approaches.
Safety issues 0-3 years.
Screen time and devices.
Strategies to discipline.
Sessions every Friday
Weekly sessions for 12 weeks between January – March. Next group will start soon.
Location: Neepawa and Area Immigrant Settlement Services
Time: 10 am – 12 pm
Contact: Alexandra Lozada or Pat Martin
eyp@neepawasettlement.ca